Sport Category

0

Sport Category

Product Group

0

Product Group

Discipline

0

Discipline

Product Type

0

Product Type

Brand

0

Brand

Range

0

Range

Color Range

0

Color Range

Brand Compatibility

0

Brand Compatibility

Tyre Compatibility

0

Tyre Compatibility

Product Material

0

Product Material

Wheel Braking Surface

0

Wheel Braking Surface

Wheel Depth

0

Wheel Depth

Drivetrain Type

0

Drivetrain Type

Speed

0

Speed

Cassette Ratio

0

Cassette Ratio

BCD

0

BCD
Here you'll find all you need as far as groupsets go. Investing in a full set of components can do wonders for your ride, at ProBikeKit USA we stock all the biggest brands, including groupsets by big brands such as Shimano, SRAM, Campagnolo and more.
Can't find the spec you want? Contact our Customer Services Team and we will do our best to source the exact spec you would like

What's in a groupset?
Groupsets commonly include: two gear shifters, two brake levers and brakes, two derailleurs, a crankset, a chain, a cassette and a bottom bracket. Each groupset is unique and may include slightly varying parts, so be sure to check the product information before purchasing.
Whether you're refreshing your current bike or building one from scratch, you can shop our groupsets below at great prices.
Sorry, there seems to have been an error. Please try again.
Subtotal: ( items in your basket)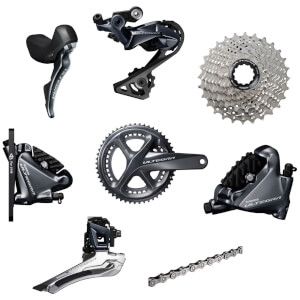 Shimano Ultegra R8020 11 Speed Groupset - Hydraulic Disc Brake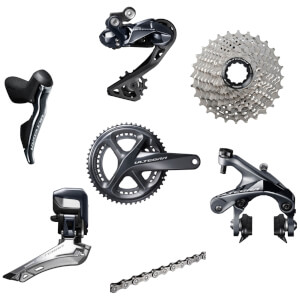 Shimano Ultegra R8050 Di2 11 Speed Groupset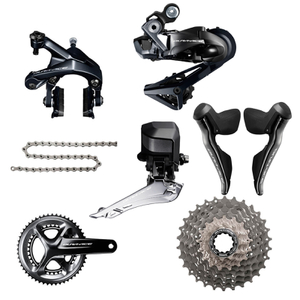 Shimano Dura Ace R9150 Di2 11 Speed Groupset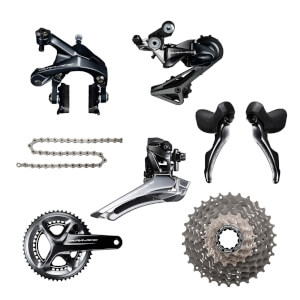 Shimano Dura Ace R9100 11 Speed Groupset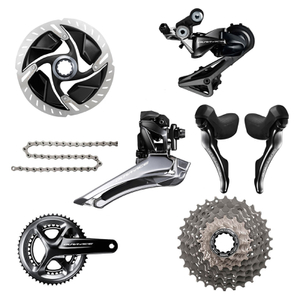 Shimano Dura Ace R9120 11 Speed Groupset - Hydraulic Disc Brake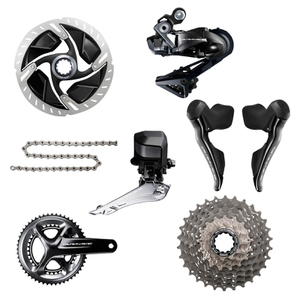 Shimano Dura Ace R9170 Di2 11 Speed Groupset - Hydraulic Disc Brake